Introducing Fenster – a dynamic new space at KARST that we invite artists, curators and students to activate. The flexible nature of the space encourages versatility, creating the conditions for a multitude of uses, including learning, experimenting and connecting.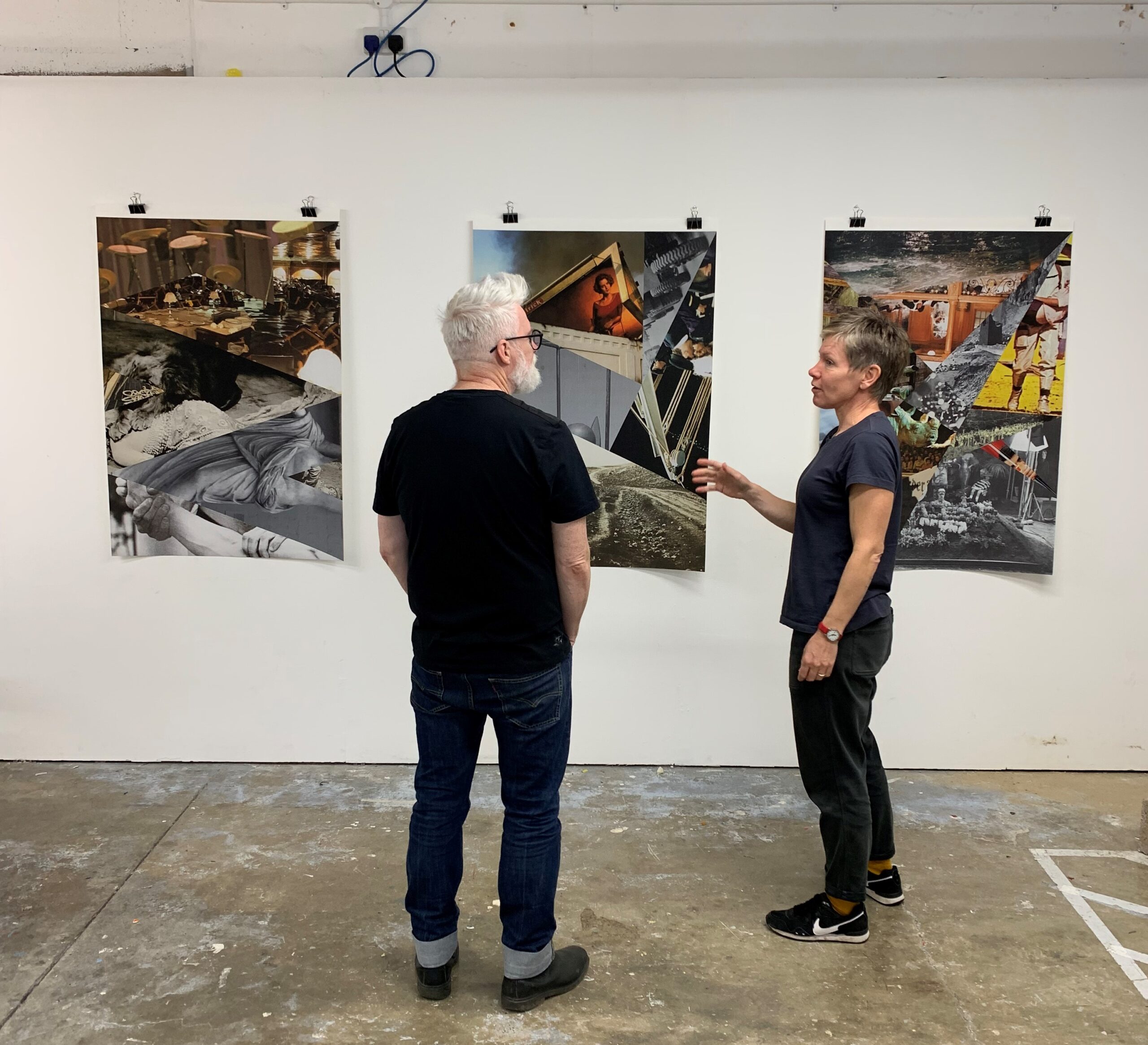 How are we using the space?
Fenster was created as a space for KARST studio holders to test their work and over the last year it has held talks, test spaces, workshops and artists crits. Last month, KARST studio holder Paul Hillon used Fenster as a test space for his large scale light sculptures. 
The space was utilised for our Artists in Schools collaboration with The Box – allowing us to run workshops with local primary schools and provide children with the space to curate and present their work to family and peers. Fenster provided a gallery-adjacent setting for Hardeep Pandhal to give an intimate artist's talk about his work in British Art Show 9. Studio holders and artists based in the region also used Fenster to present their work during crits with British Art Show 9 artist Abigail Reynolds.
So why did we call the space Fenster? 
Following the geological connotations of 'KARST', Fenster is named after the subterranean hollow created when a surface collapses to reveal what was previously out of sight. Translating to 'window' in German, Fenster also gives a perspective into the inner workings of the organisation and associated artists. 
Images:
1.  Studio holder Paul Hillon tests his large-scale light sculptures.
2. British Art Show 9 Artist Abigail Reynolds leading a one-to-one crit with studio holder Dave Beech.
3. KARST Head of Programme Ben Borthwick introducing Hardeep Pandhal. Photo: Dom Moore.
4. Artists in Schools workshop. Photo: Dom Moore.
5. Paintings produced by students as part of the Artists in Schools. Photo: Dom Moore.