From October, three new artists will be joining the studio community at KARST. Two artists are Plymouth-based and will join KARST on an ongoing basis. The third is a BA Fine Art graduate from Bath Spa University joining us for a five month residency.
Annie Shrosbree, a recent graduate, multimedia artist and sculptor has been selected for the Bath Spa residency. Annie makes works inspired by the comedy and mundanity of everyday life. 
Annie says: "my practice challenges the classically accepted notions of 'sophisticated art' by experimenting with scale, medium and colour. Ultimately, my practice exudes a longing to spark joy in audiences; making satirical pieces which celebrate a deep appreciation for anything and everything 'silly', in an increasingly busy, consumerist and heavy world. I am so blessed to have been given the opportunity to have my first residency at KARST, and am excited to see how a new city and studio away from a university setting will adapt my work in all aspects. Let's go!!!"
The artists who will be taking on studios at KARST on an ongoing basis are multimedia artist Molly McCarthy and artist/producer Rhys Morgan. 
Molly works predominantly with 3D and digital media. Her practice considers how the information we absorb and platform shapes the worlds we exist within. Story-telling and world-building are key tools she uses to explore these realities, to understand, challenge and re-shape them.
Molly says: "With this new studio I'm excited to start taking my practice in a new direction, I'm going to be focusing on small scale model making and 3D scanning, as well as continuing to further my coding skills. I can't wait to be part of the studio community also, and I hope the other artists are ready to help play-test my work!"
Molly received a First Class BA (Hons) in Fine Art from Plymouth College of Art in 2020. Alongside her practice she has  worked with organisations such as Plymouth Art Weekender, KARST Contemporary Arts & MIRROR. She is currently a Co-Director of the member-led creative network CAMP.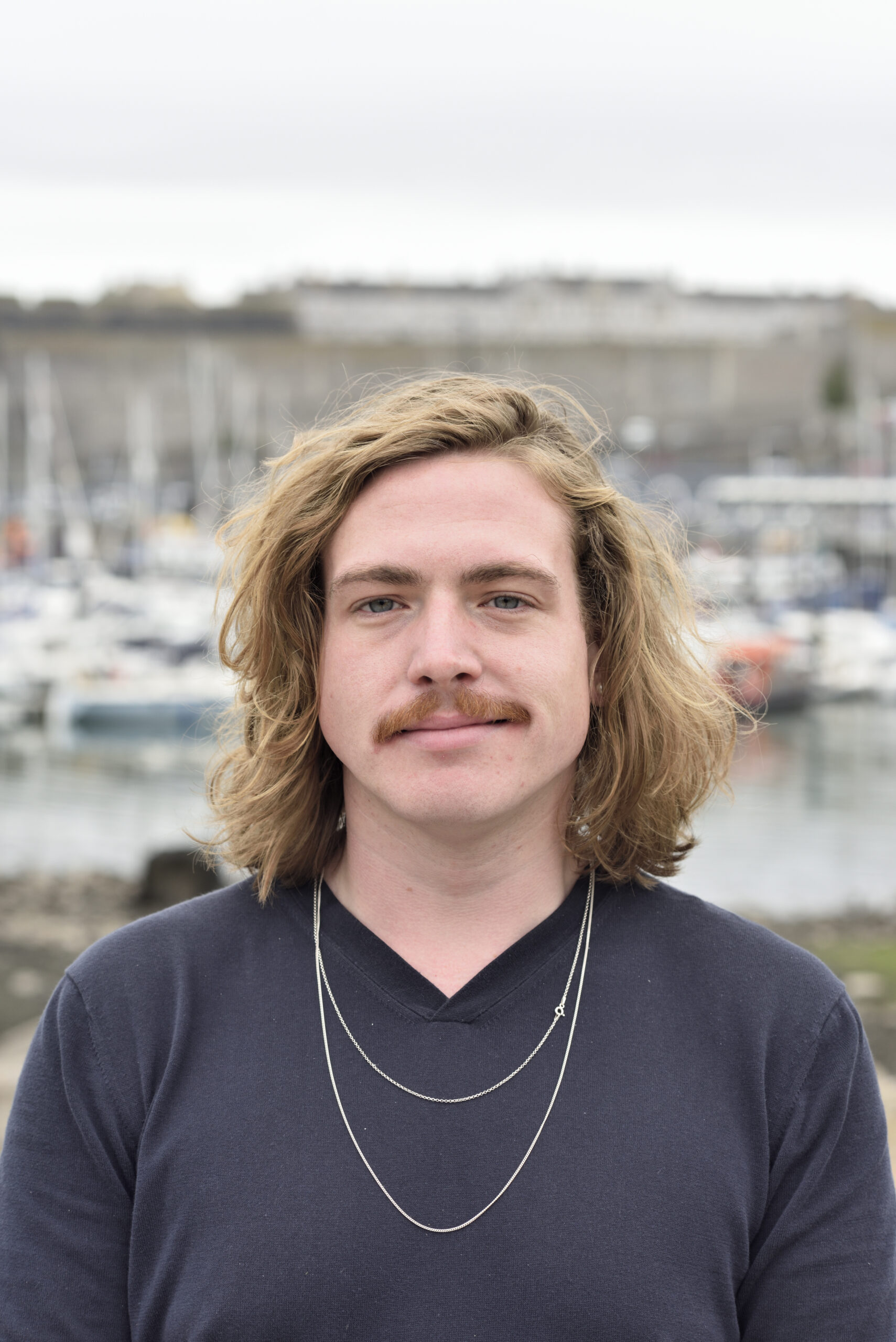 Rhys Morgan has been working and exhibiting around the South West and the wider UK since 2014. His work often explores ideas around information and power structures, the interaction of this with queer experience and how this affects the expected norms of day-to-day queer existence. He studied at Falmouth University and is currently undertaking a part-time MFA in Fine Art at Goldsmiths, London. 
Rhys says: "After a brief period away from Plymouth, I am looking forward to re-establishing my practice in an artistically innovative, challenging and contemporary environment. I am looking forward to the opportunity of expanding my practice at KARST into different forms, and utilising the unique opportunities the studios and it's network offer."
A review of a selection of Rhys' work will be exhibited at the inaugural First Thursday event this evening, an exciting new monthly exhibition devised by the Queer Quarter Collective to promote the work of queer people and allies from Plymouth and beyond.