In October, two studios will become available at KARST and we are inviting applications from artists interested in joining KARST's community. Applications are judged on individual artist's needs and scope for progression. Priority is given to artists who are able to evidence a sustained practice and potential for further development within their work.
Studio Facilities & Membership
24-hour access
Limited number of allocated parking spaces
Full alarm and CCTV system
Kitchen facilities and communal social area
Meeting / conference room
Access to technical equipment
Access to a loading bay (by arrangement if Studio 2 is occupied)
Opportunities for studio visits / critique with art professionals
Artist links on KARST's website
Promotional opportunities including via KARST's social media and newsletter
 Available studios
Studio 3: Individual, 2.1m x 4.1m at £90 pcm
Studio 8: Individual, 2.1m x 4.4m at £105 pcm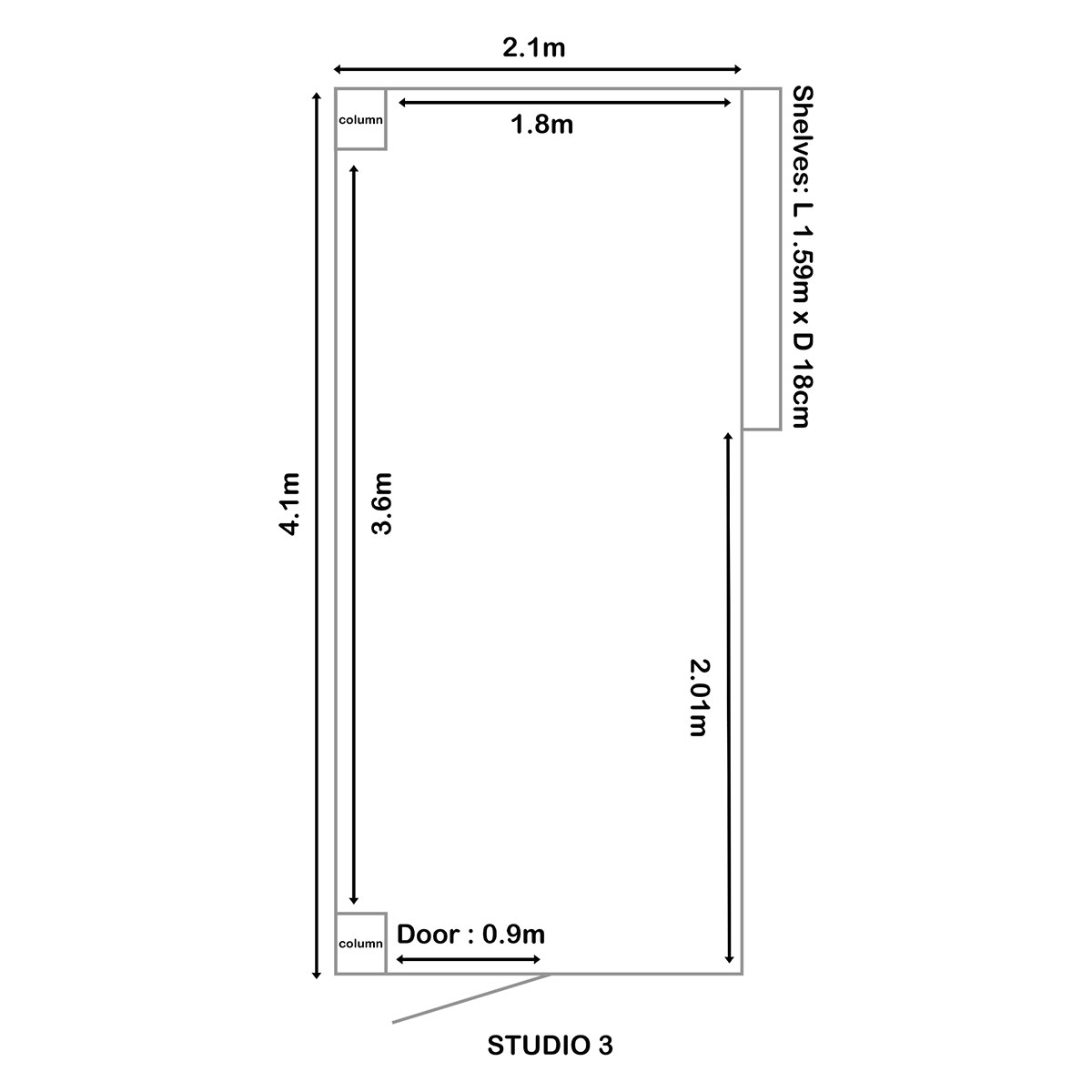 Access
Studio entrance includes a set of 4 stairs. Once inside the building, KARST is on one level with accessible facilities. Accessible entrance to the building is via the gallery entrance which includes a wheelchair platform lift. This point of entry is limited to public opening hours and by appointment.
Selection Criteria
Spaces are reviewed and assessed by a selection panel, comprising KARST staff and board members. The application process is identical to the six-monthly project proposals existing studio holders make every April and October when they reapply for their studios.
Applicants are considered on the basis of:
An active and critically engaged contemporary art practice
Clarity of direction of work
Established networks within and beyond Plymouth
Evidently exhibiting work on a regional, national or international level
Willingness to proactively participate in regular studio meetings and peer sessions
Commitment of at least 15 hours per week to onsite studio practice
Fit with the current community of studio artists and their practices
Progression since graduation. New applicants within higher education are not eligible to apply, with the exception of research-based PhD practice.
Key dates
Deadline: 17th Sept
Tenancy begins: 1st Oct
Application process
All applicants are encouraged to visit our website and arrange a meeting with staff or residents before applying to find out the suitability of the studio in relation to their practice.
All applications must include a completed application which includes supporting information, such as images, relevant links, artist CV and appropriate references based on the selection criteria.
Successful applicants will be invited for an informal discussion about studio provision prior to a final offer of tenancy.
For more information and to discuss your application contact info@karst.org.uk.